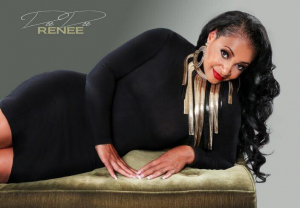 Nobody in urban radio quite compares to ​DeeDee Renee​ as she keeps you informed about everybody that's anybody in the entertainment world! When the stars come to town, they want to be seen with ​THE​ woman about town, ​DeeDee Renee​.
While her life story includes many challenges, she has been successful both personally and professionally through hard work, vision, and creativity. ​DeeDee Renee​ maintained a number one slot in Richmond for Radio One, a media company that is now the seventh largest radio broadcasting network in the nation and the largest African American owned and-operated radio broadcast company in the United States.
Throughout her career, ​DeeDee​ has connected with the community in Richmond like family thru her morning moments of inspiration. Not only a community advocate, she has taken on a more personal role by talking directly with the listeners to create a bond beyond radio. ​DeeDee has introduced new formats that have become popular with her urban listeners and set standards throughout the city's radio broadcast industry.