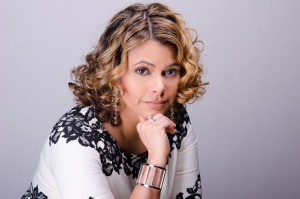 Kelly Mac is a multi-award-winning On-Air Personality who began her radio career as a part-time receptionist at a radio station in her hometown, Cleveland, Ohio. With time, persistence, and hard work, she was later promoted to programming assistant for WZAK-FM and WENZ-FM and her diligence, dedication and perseverance eventually led to her dream job to become an on-air personality.
Mac later relocated to Charleston, South Carolina, as the Assistant Program Director, Music Director and Afternoon show host for WWBZ and after a year, the station changed formats, so in May 2004 Mac joined Charleston's legendary station WWWZ-FM as the night show host, where she achieved record Arbitron Ratings of 30+ shares in her targeted demo (18–34).
After spending two years in the Charleston, South Carolina Market, Mac moved to the Gulf Coast to co-host mornings at WBLX-FM in Mobile, Alabama. While co-hosting "The Official Gulf-Coast Wake-Up Party," Mac was a key factor in maintaining #1 ratings for the show as well as the overall station.
During her successful run at WBLX-FM, Mac was recruited to WJMZ-FM, Greenville, South Carolina, where she served as APD/MD/on-air personality for nearly five years. Mac set record numbers at WJMZ and received many prestigious awards.  Years later, Mac was later recruited to WDAS and WUSL in Philadelphia where she served as the Assistant Program Director and On Air personality for the legendary WDAS & WUSL and eventually, she came back to the Carolinas where her heart is. 
Kelly's top three favorite interviews were with Mary J. Blige, Michelle Obama, and her most coveted, was a sit down with President Obama. Her long-term goal is to host a TV show and open a group home for at risk youth. She enjoys family time, traveling, cooking, swimming, shooting pool and a variety of music. She also takes pride in helping in the community and she's an advocate for speaking to teens about pregnancy prevention and the importance of staying in school.